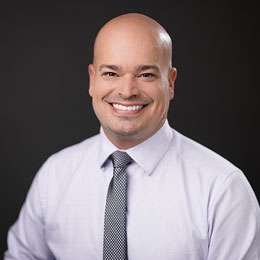 Patient Amenities
You'll feel at home with comforting touches like neck pillows, heated face cloths, weighted blankets, ice cream, freshly baked cookies, TVs, headphones, and Dr. Ziegele's dog, Moose. *Image above is an actual patient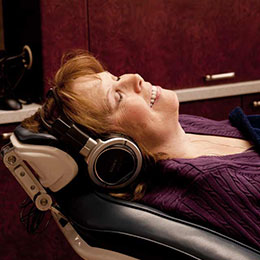 Complimentary Sedation
Many of our patients get nervous about dental care, so we offer no-charge sedation in the form of laughing gas. It will give you an all-over feeling of euphoria and relaxation. *Image above is an actual patient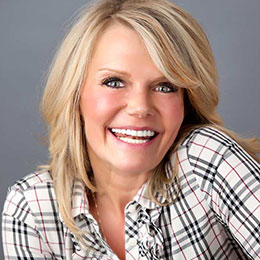 Advanced Technology
We use some of the latest dental technology, such as dental lasers, not just for the sake of having it, but because it helps ensure you receive a high level of dental care. *Image above is an actual patient
Actual Patient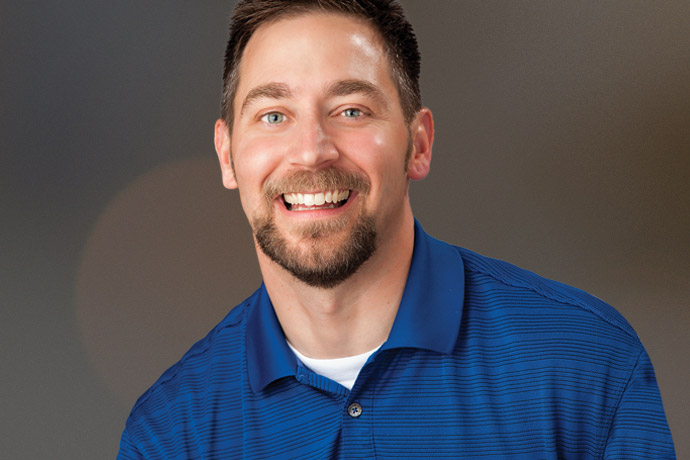 We Want You To Feel Comfortable
Read Transcript
Visit Us for Comfortable Dental Care in Sumner
Finding the right dentist can be a tough task, especially if you're new to the area. We'd like to make it easier for you by detailing some of the things that set our dental care in Sumner, WA apart from other offices. At Ziegele Smile Studio, you'll appreciate the following:
We offer a comfortable, spa-like environment that puts you at ease. Patients say it's more like a living room than a dental office.
You can get complimentary sedation in the form of laughing gas to help you relax.
Our office uses advanced technology to ensure your care is comfortable and efficient.
You can take advantage of amenities like weighted blankets, heated face cloths, pillows, TVs on the ceilings with streaming services, and headphones to feel more at home.
Our Membership Club includes preventive care like cleanings, exams, and X-rays and gives you discounts on other treatments.
Come see us soon for gentle and relaxing dental care. Call Ziegele Smile Studio today at 253-299-2428 to schedule an appointment. Our office is conveniently located on Main Street East, not far from Fred Meyer.
Leave Your Smile to Our Team of Experts
Dr. April Ziegele has practiced dentistry for over 25 years. She has assembled around her an experienced and caring group of professionals to take care of our patients. We like to say that a woman's smile is unique and our team of women understands that.
You can rely on us for a wide variety of smile care needs. Dr. Ziegele is especially passionate about cosmetic dentistry and enjoys seeing our patients' reactions to their new smiles after their treatment is complete.
We'll take as much time as you need for your treatment. If you have questions about your smile care, we'll answer them thoroughly so that you stay informed about your oral health. We'll listen carefully to your needs and always do what is best for you, the patient.
In addition, our team uses advanced technology to ensure that you receive outstanding care. It includes a Fotona LightWalker laser, a TRIOS digital scanner for precise, comfortable impressions, and a DIAGNOdent electronic cavity detector to spot small traces of tooth decay.
Call us today at 253-299-2428 or contact us online to schedule an appointment. For comfortable dental care in Sumner, look no further than Ziegele Smile Studio.
We Want You To Feel Comfortable
asd
Tiantian Chen
Tiantian Chen
I work at a fear free vet clinic and Ziegele Studio is a fear free dentist office. My interaction with all the staff were very pleasant. The personal touches they've made to give their clients an -as comfortable as possible- experience is amazing! There's the option to do hand masks during your teeth cleaning (there's even a machine to clean rings while your hands are masked), studio itself has spa vibes, they are curteous with refreshments and do frequent verbal check ins along the way to make sure you're doing okay.
Tina Estes
Tina Estes
I went in a week ago just for a consultation. I instantly felt very comfortable walking into the lobby. There decor is very cozy and inviting. The receptionist was so very kind. During my consultation I knew that this is where I wanted to go for my dental work. They got me in less then a week later for my temporary fix. They made me feel so very comfortable during my procedure. I give this dentist office a 5 star ⭐️ ⭐️⭐️⭐️⭐️ I highly recommend and I will also recommend to my family and friends Thank you ladies for taking such great care of me. You all are definitely the best
Tena Johnstone
Tena Johnstone
I am extremely grateful to all of the staff who make my visit so comfortable. I used to have the worst fear and anxiety at the dentist and I am treated with such kindness and respect here. Dr Ziegele and staff go above and beyond to ensure that I'm taken care of, even in an emergency Dr. Ziegele will squeeze me in and ensure that my dental needs are met. I'm blown away at the special details that promote a peaceful and relaxing atmosphere. I've never been more at ease at a dentist office than I am at Ziegele Smile Studio. I can't thank them enough!
Rayna Stiner
Rayna Stiner
This is the BEST dental office ever. From the kind and friendly service of all the office staff, the awesome hygienists, and Dr. Ziegele herself, every encounter I've had has been over the top positive. From the paraffin dip for your hands while you're getting your teeth cleaned, the sweet snack offered after a visit, and the stunning care delivered, every detail of the visit is orchestrated with compassion, professionalism, and sincerity. Amazing! So happy to have found this office!
Sonny Wood
Sonny Wood
Ziegele is second to none! From the moment you walk in the door they make you feel at home with their warm smiles and great personalities. Their office is top tier as well as their level of professionalism. Absolutely recommend their dental services even if you have to drive the extra miles.
Shannon Love
Shannon Love
My extreme fear of the dentist has kept me from proper dental health for years! This office made everything absolutely calming, nearly relaxing and such a positive overall experience. Due to this office, I will continue to take care of my dental health for many years to come!
Margaret W
Margaret W
Dr. Zirgele is amazing, precise, professional and I highly recommend her. My biggest dread is (was) the dentist but she is impeccable at her profession. Pain free cap was installed, was an emergency, broke a tooth, got in right away. She was very comforting and accommodating as well. My dentist retired and I was afraid that I wouldn't find someone as good as him but she is much better
Trude Perez
Trude Perez
All staff were Very! friendly oriented. My dental needs were addressed and completed with the utmost of care. This was a warm and comfortable and non-stressed experience for me. I will be making an appointment for my Fiancé as well! I Thank everyone for the personal attention I was given!
Robin
Robin
I'm a complete ball of fear/anxiety and came to them for help. From the appointment phone call to leaving my appointment today, this was an amazing and comfortable experience. I was heard, understood, and given options to fit my personal needs, without any judgment and sincere care. They gave me a heated neck pillow, all the tissues I could need, a special treat to celebrate their adorable little doggy's birthday, and there was a teeny tiny door that opened with a magic wand! Just walking in, I felt very comfortable and it felt as if I was in a spa!! I'm very much looking forward to my future dental upkeep and improvements with not only the Doctor but her team as well!! I'm so glad I found this place!!!
Nicole Atwood
Nicole Atwood
I've always dreaded going to the dentist because of horrible experiences as a kid. But the ladies here have made me feel more comfortable than I have ever have felt at a dentist office. Thank you for taking the time to help me. I truly appreciate you more than you know.